VOLUME 5, FEBRUARY 2019
CGA PRESENTS GET TO KNOW GAMING CANADA AT THE HIGH COMMISSION IN LONDON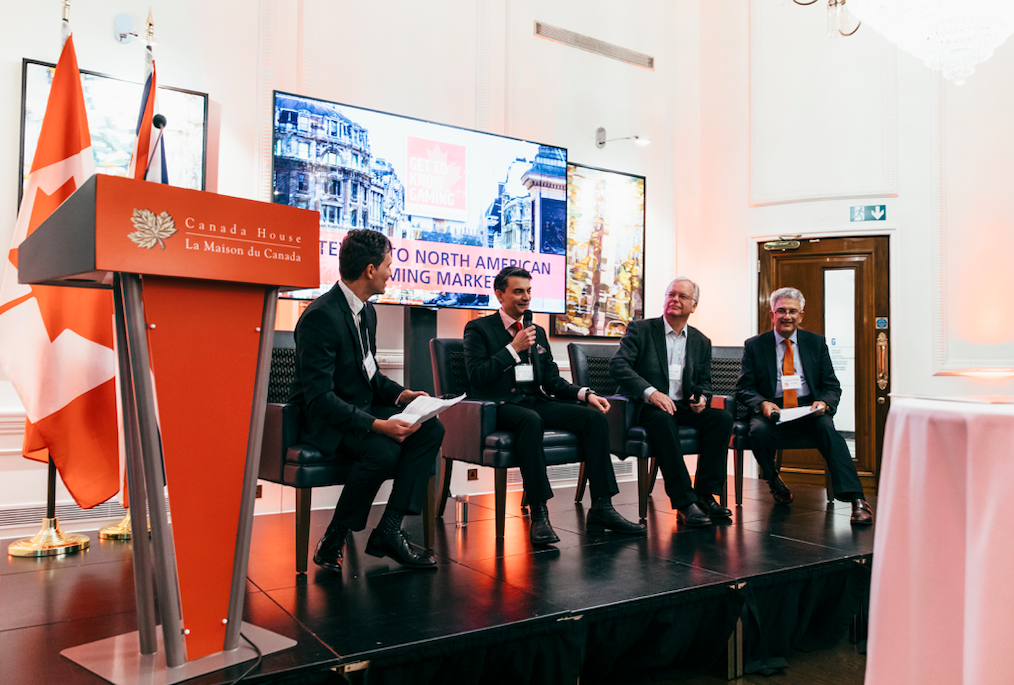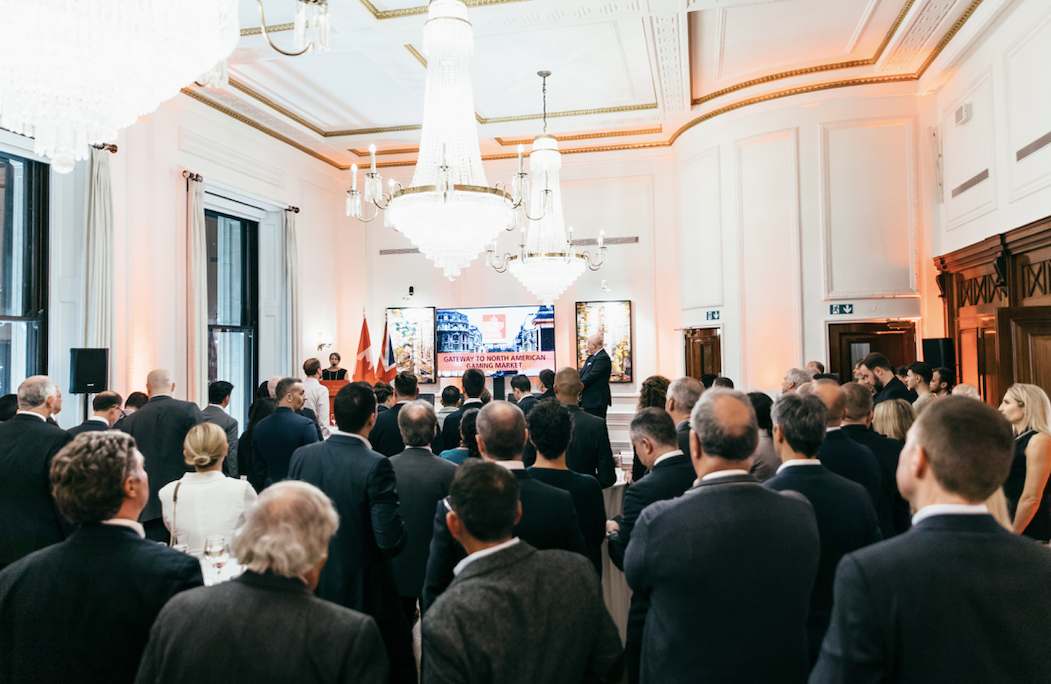 On February 4 the CGA took the Get to Know Gaming Canada program to Canada House in London UK. During the evening before the start of ICE London, the CGA brought together CGA member companies, Canadian companies attending ICE, and more than 30 UK-and-European-based B2B gaming companies so they could learn first-hand about why Canada is a great place to base their North American operations.
Thank you to our panel of experts, which included Ilkim Hincer, CEO of MT>Play, Ron Segev, Founder and Partner, Segev LLP, Michael Tobin, Founder and CEO of Continent 8, and Ashley Prime, UK Managing Director of Navigator. Our guests learned about the opportunities available to companies wanting to establish a presence in Canada: an abundance of qualified talent, provincial tax credits and favourable tax and immigration rules. Our partners for the evening from the High Commission of Canada also shared insights into Canada's new digital strategy.
We would like to thank the High Commission of Canada, our presenting sponsor MT>Play, and our sponsors Segev Law LLP and The Stars Group for their support.
Stay tuned for more on Get to Know Gaming Canada.
ERIN MACKENZIE AWARDED INAUGURAL WILLIAM RUTSEY FUTURE LEADERS SCHOLARSHIP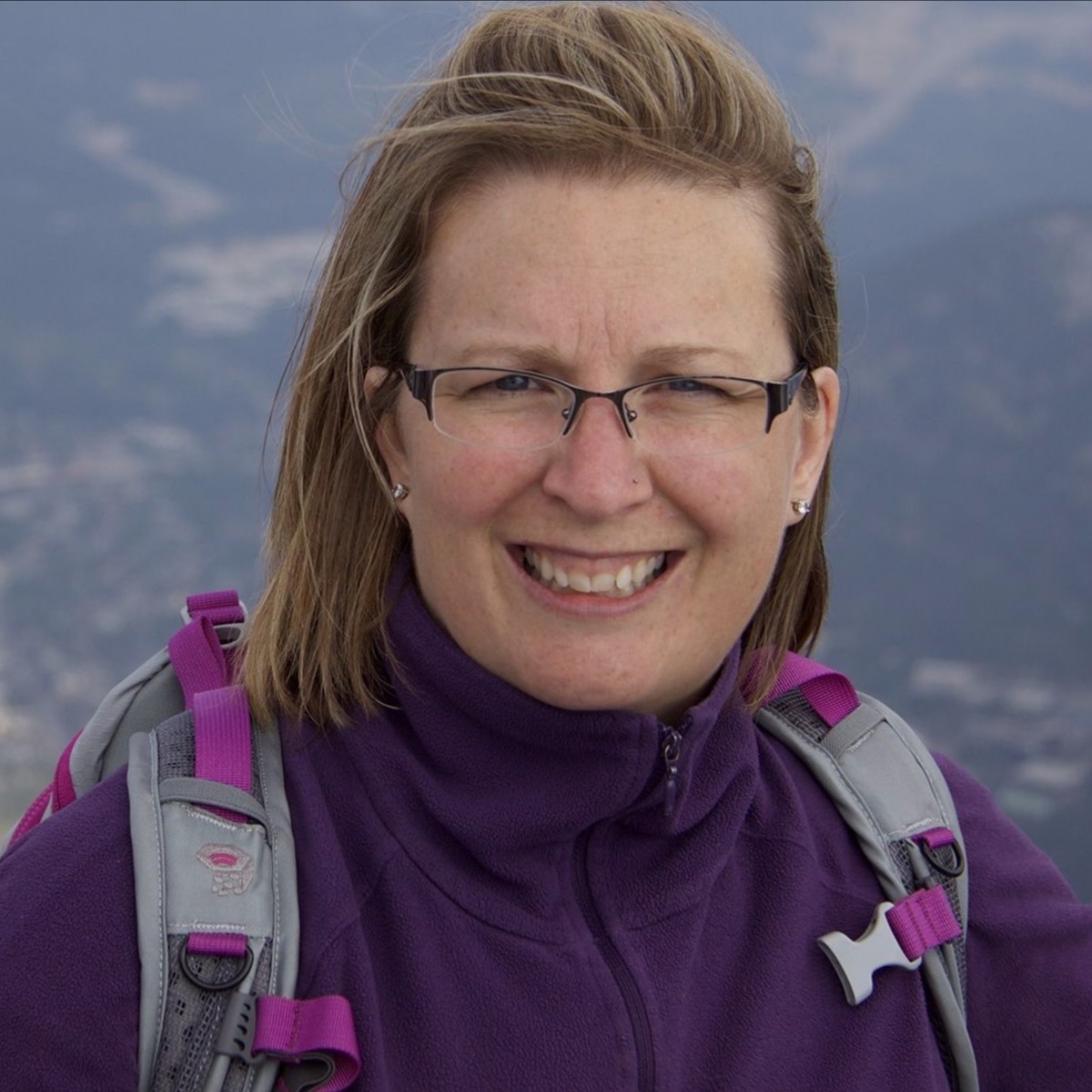 The CGA is pleased to announce that the first recipient of the William Rutsey Future Leaders Scholarship is Erin MacKenzie, Senior Casino Property Specialist, at BCLC. We were very impressed with Erin's application, which underlined her long employment history with BCLC, strong attention to detail, passion for volunteering, and her role as a natural leader to her peers.
Established to commemorate the contributions of founding CEO Bill Rutsey, the scholarship is awarded annually to a member of the Canadian gaming industry who wants to further his or her career and develop the necessary skills to become a leader. Erin plans to enroll part-time with BCIT to pursue a Leadership Associate Certificate. We wish her luck!

2019 CANADIAN GAMING SUMMIT REGISTRATION IS OPEN
Registration is now open for the 2019 Canadian Gaming Summit, taking place at the Edmonton Convention Centre in Edmonton, Alberta, between June 18 and 20, 2019.
New for 2019: specialized training and discussion opportunities (CGA Academy and CGA Industry Forum); a plenary stage for large theatre-style presentations; and the Summit Marketplace, where all meals, coffee and dessert breaks, and various Summit receptions will occur. The Marketplace will also feature the Innovation Stage, where pitches from start-ups will take place throughout the Summit.
Information is available at canadiangamingsummit.com and will be updated as educational session and speakers are confirmed.

WELCOME TO OUR NEWEST MEMBERS
The CGA is pleased to welcome the following new members to the association:
If you'd like to join them, please visit our membership page at canadiangaming.ca for more information and to access an application form.
LOOKING AHEAD
UPCOMING INDUSTRY CONFERENCES
CGA is proud to return as a sponsor of BCLC's 7th annual New Horizons in Responsible Gambling Conference, taking place in Vancouver, British Columbia, at Parq March 12-14, 2019. To register please visit https://horizonsrg.bclc.com/register.html
CGA is also pleased to support the Canadian Centre for Ethics in Sport as an industry partner for the 2019 Symposium on Match Manipulation and Gambling in Sport, taking place at The Globe and Mail Centre in Toronto, Ontario, on April 24 and 25, 2019. This is the first-ever conference to address the pressing issues of match fixing and gambling in sport. Paul Burns, President & CEO of the CGA, will be a speaker. Information is available at https://www.ethicalsportsymposium.ca/registration